The Special Education Department in the School of Education presents guest speaker, Dr. Kathleen Lane. Dr. Lane will present "Proactive and Positive Classroom Interventions." This presentation will identify early interventions and systematic screenings to detect students with behavioral challenges.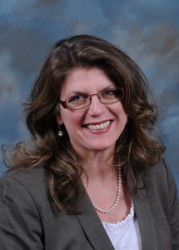 Kathleen Lynne Lane is a Professor in the Department of Special Education at the University of Kansas. She earned her master's degree and doctorate in education from the University of California, Riverside. Prior to entering academia, Dr. Lane served as a classroom teacher of general and special education students for five years and provided consultation, intervention, and staff development services to five schools districts in Southern California for two years as a Program Specialist. Dr. Lane's research interests focus on school-based interventions (academic and behavioral) with students at risk for emotional and behavioral disorders (EBD), with an emphasis on systematic screenings to detect students with behavioral challenges at the earliest possible juncture. She has designed, implemented, and evaluated comprehensive, integrated, three-tiered (CI3T) models of prevention in elementary, middle, and high school settings to (a) prevent the development of EBD and (b) responding to existing instances.
This presentation will take place on Tuesday, February 3 from 9:00 a.m. – 3:30 p.m. in the Cowles Library Reading Room. The cost is $50 and registration includes lunch, parking and a book by Dr. Lane. Follow this link to register for the event. This event is free for current Drake University students.
If you have any questions about this event, contact Laura Kieran at 515-271-2168 or laura.kieran@drake.edu.  This guest appearance is sponsored by the James McMahon Institute.