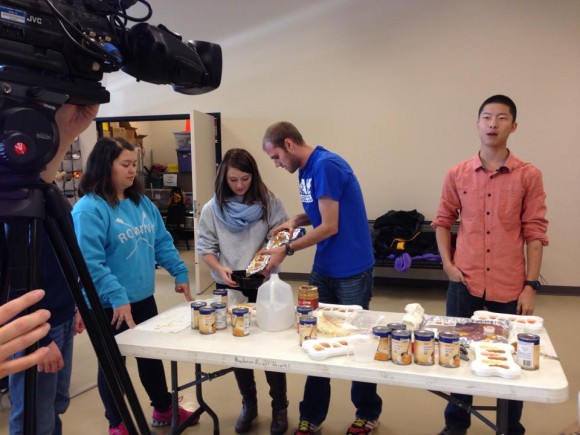 Drake University's public relations students hosted the inaugural "PR Day of Service" on Wednesday, Nov. 12, to celebrate their Certification in Education for Public Relations (CEPR), a prestigious global credential.
One of only 36 programs worldwide—and the only university in Iowa—to earn the CEPR, Drake's public relations students and faculty received the award in Washington, D.C. in October. To commemorate this achievement, they designed a service project to give back to the community that has played a major role in the success of the program.
"We've worked with many, many community partners over the years, and this is our way of saying 'thank you' for helping us develop young professionals," "said Dr. Kelly Bruhn, assistant professor of public relations. "Community partnerships are at the heart of our work in the Drake PR major, and those class projects and mentorship opportunities set us apart globally. We are so proud to bring the CEPR designation to Central Iowa, and to highlight the commitment of so many."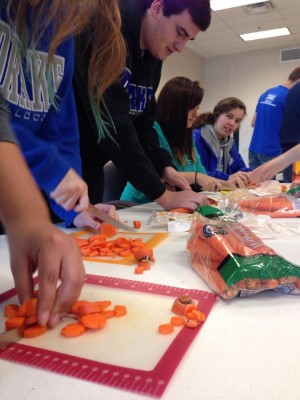 During the Day of Service, students and faculty volunteered with the Animal Rescue League of Iowa (ARL), an animal shelter dedicated to helping animals in need, regardless of species or breed. Volunteers made toys for cats and prepared treats for dogs. And, the students found that the most important things they made that day are connections with the community.
"I first learned about the ARL through a class project in my PR class at Drake, and now I have started my career here," said Goizane Mullin, community outreach coordinator. "As a student, I learned about the importance of this work, and now I get to help other students connect with projects at the ARL, too."
About CEPR
The process for certification included a comprehensive application, a curriculum review, and a site-team visit. For more information on the Drake PR program and the CEPR, contact Kelly Bruhn at kelly.bruhn@drake.edu or (515) 271-2124.