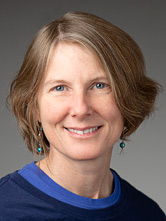 Young adults feel increased pressure at earlier ages to prepare for and invest in their future employability. The pressure of career preparation takes a toll on mental health—and young men and women process this strain differently.
Anna-Britt Coe, a principal research engineer at the Department of Public Health and Clinical Medicine at Sweden's Umea University, has surveyed youth activists on their attitudes toward mental health as a key public issue. Coe will discuss her research, and its implications for public health practices, at Drake University on Tuesday, Oct. 28.
The talk, "Swedish Youth Activists and Public Health Advocacy," will be held at 7 p.m. in Sussman Theater in the Drake University Olmsted Center.
Research has shown that young women are more likely to report perceived stress and anxiety, as well as psychosomatic health problems, and their experiences of this are directly linked to gender demands and the way society talks about individual health. Coe's interviews with young activists—young people who are involved in social movements for change—revealed that young people identify and organize around gender issues, but are less likely to make an organized push for political change on health issues.
Coe's lecture is sponsored by The Principal Financial Group Center for Global Citizenship and the Department for the Study of Culture and Society at Drake University.
Upcoming events for The Principal Financial Group Center for Global Citizenship:
Thursday, Nov. 6: "Keeping the Peace in the 21st Century: The U.S. and the United Nations." 7 p.m., Sussman Theater, Olmsted Center.
Gerard Gallucci, former U.S. diplomat and U.N. peacekeeper, worked as part of U.S. efforts to resolve the conflicts in Angola, South Africa, and Sudan, as director for inter-American affairs at the National Security Council. He served as UN Regional Representative in Mitrovica, Kosovo from July 2005 until October 2008 and as Chief of Staff for the UN mission in East Timor from November 2008 until June 2010. He was the diplomat-in-residence at Drake University for the 2013–2014 school year and currently works as an independent consultant in Washington, D.C.
Wednesday, Nov. 12: "The Pivot Deferred: How Middle East Turmoil Undermines Asian Rebalancing in U.S. Foreign Policy." 7 p.m., Meredith Hall, Room 101.
Ronald McMullen, visiting associate professor at the University of Iowa, served as U.S. Ambassador to the State of Eritrea. The native Iowan and Drake University alumnus has more than 30 years of diplomatic experience and has lived, worked, or traveled in 91 countries. He's worked closely with Nobel Laureate Aung San Suu Kyi and pro-democracy groups; helped prevent civil conflict after an armed takeover of parliament in Fiji; dodged gunfire during a riot in Sri Lanka; and helped train mongooses to detect heroin. The lecture is free and open to the public.
Tuesday, Nov. 18: "Cyber Power as State Power: The Role of Cyber as an Instrument of National Influence." 7 p.m., Sussman Theater, Olmsted Center.
Zachary Nunn, former director of cybersecurity policy on the White House's National Security Council, helped author two Presidential Policy Directives on cyber response options for the U.S. government. The Iowa native and Drake University alumnus has served as Chief of Operations for Embassy Security, a role in which he supervised $25 billion in new embassy construction in Beijing, London, Moscow, and Guangzhou. He was awarded the Director's Exceptional Service Medallion and the Defense Meritorious Service Medal in 2014, and is now a cyber entrepreneur, helping 500 public-private partners find creative solutions to security challenges on the Internet.
Thursday, Dec. 4: "Peacemaking and Conflict Resolution in Nigeria." 7 p.m., Sussman Theater, Olmsted Center.
Saidu Yusuf Yakubu, peacemaker and medical doctor, is a registrar and resident doctor in the Department of Anaesthesia at Ahmadu Bello University Teaching Hospital in Zaria, a city in northern Nigeria. He also serves as national deputy chancellor of the International Association of Educators for the World Peace Nigeria Chapter, a member of the Conflict Resolution Stakeholders Network of Nigeria, and coordinator of the non-governmental organization Action for Religious Tolerance and Peace. This talk is co-sponsored by Iowa Resource for International Service.
All events are free and open to the public unless otherwise noted. Learn more about the PFGCGC at https://wwww.drake.edu/cgc/.