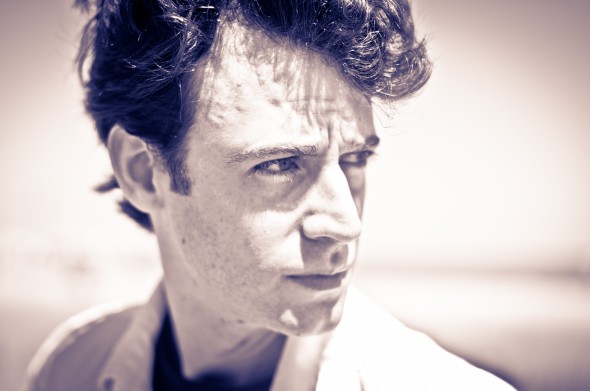 A renowned pianist known for bringing Beethoven to international audiences in exciting and novel ways will perform at Drake University as part of the Keys to Excellence series. The free concert will begin at 7:30 p.m. Monday, Oct. 20, in Sheslow Auditorium, 2507 University Ave.
Lepauw is a concert pianist and the founder of the International Beethoven Project (IBP), a program dedicated to the promotion of culture and civilization through music, art, and humanity in all of its most inspired forms. Lepauw founded the IBP in order to make possible the world premiere performance and recording of Beethoven's Piano Trio in E Flat Major, Hess 47.
He's truly brought Beethoven to the world: In April 2012 he made international news by becoming the first pianist to play on a custom Yamaha piano that allowed his every keystroke to be replicated in real-time on pianos around the world, in addition to video and audio streaming of his performance.
George Lepauw is a passionate cultural activist who has received many accolades, most recently in Chicago Magazine's 2013 Classical Music "Power List." In 2012, he was named Chicago Tribune's Chicagoan of the Year for Classical Music.
The Keys to Excellence concert series was created to raise awareness of Drake's fundraising efforts to purchase 70 new Yamaha pianos for the music department. It brings internationally acclaimed artists to perform on the Yamaha CFX concert grand at Drake University.
The event is sponsored by Yamaha, West Music, Civic Music Association, and Drake University. For more information, contact Nicholas Roth at 515-321-5947 or nicholas.roth@drake.edu.