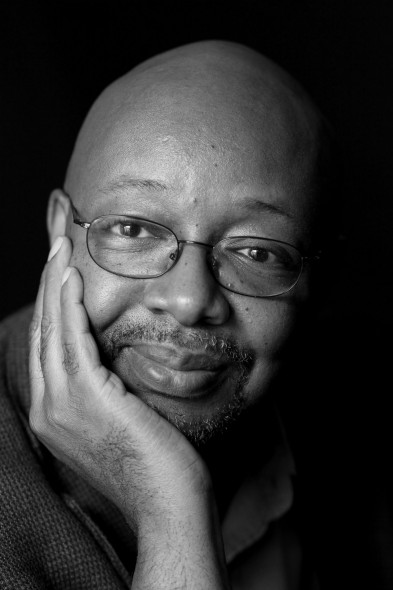 Leonard Pitts, Jr., author and nationally syndicated columnist, will deliver a lecture at Drake University on Monday, Nov. 10 as part of the 2014 Wonder of Words Festival. This event, which is free and open to the public, will be held at 7:30 p.m. in Sheslow Auditorium, 2507 University Ave.
Pitts is a nationally syndicated columnist based at the Miami Herald and won the 2004 Pulitzer Prize for commentary, among many other prestigious awards. In addition to working as a columnist, Pitts has experience as a professor, radio producer, and lecturer. He is the author of the novels Freeman and Before I Forget, and his next novel, Grant Park, is slated for release in the fall of 2015.
Freeman, his most recent book, is a love story that takes place in the first few months following the Confederate surrender and the assassination of Abraham Lincoln. Sam Freeman, a liberated slave, embarks on a 1,000-mile journey to Mississippi in search of his wife Tilda. Pitts says he wrote the story to reveal the indelible strength of African-Americans during a time of oppression. He will discuss the story in his lecture.
This special event is made possible by the Slay Fund for Social Justice at Drake University, the Drake University School of Journalism and Mass Communication, and the E.T. Meredith Center for Magazine Studies. The Slay Fund was launched by a gift to distinctlyDrake from Brent, ED'70, and Diane, ED'70, Slay. The fund supports Drake programs that advance social justice.
For more information, contact Kathleen Richardson at kathleen.richardson@drake.edu or 515-271-2295.
About Wonder of Words Festival
Co-produced by the Des Moines Public Library and the Downtown Community Alliance, the Wonder of Words Festival is a compilation of several events, taking place at various venues in downtown Des Moines and surrounding communities. The mission of the Wonder of Words Festival is to connect readers, writers, and publishers at events that celebrate reading and share the joy of lifelong learning. Wonder of Words Festival sponsors include Alliant Energy, BRAVO Greater Des Moines, Casey's General Stores, Des Moines Public Library Foundation, DMACC, MidAmerican Energy Company, Prairie Meadows, Principal Financial Group, and Meredith Corporation. Community Partners include Drake University, Des Moines Performing Arts, Graceland University, Grandview University, the Greater Des Moines Partnership, Grinnell College, Iowa Historical Museum/Iowa Department of Cultural Affairs, Iowa Hall of Pride, Iowa History Center at Simpson College, Iowa State University, Bankers Trust, Ruan Center Corporation, and the Science Center of Iowa. Media Partners include Iowa Public Radio and Register Media.
For more information, visit www.wonderofwordsfest.com.