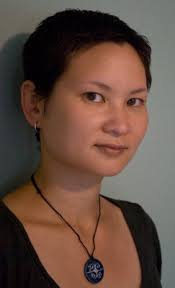 Jennifer Perrine, associate professor of English at Drake University, was awarded the 2014 Prairie Schooner Book Prize in Poetry for her manuscript, No Confession, No Mass. As part of this honor, Perrine will receive a $3,000 cash prize and publication by the University of Nebraska Press.
The Prairie Schooner Book Prize series welcomed manuscripts from all living writers, including non-U.S. citizens, writing in English. Both unpublished and published writers were eligible to submit work.
At Drake, Perrine teaches courses in creative writing and social justice, and directs the women's and gender studies program. She is also the author of In the Human Zoo (University of Utah Press, 2011) and The Body Is No Machine (New Issues, 2007).
In addition to earning the 2014 Prairie Schooner Book Prize in Poetry, Perrine is the recipient of the 2010 Agha Shahid Ali Poetry Prize, and winner of the 2008 Devil's Kitchen Reading Award in Poetry, among other awards.
For more information, contact Jennifer Perrine at jennifer.perrine@drake.edu or 515-271-4161.