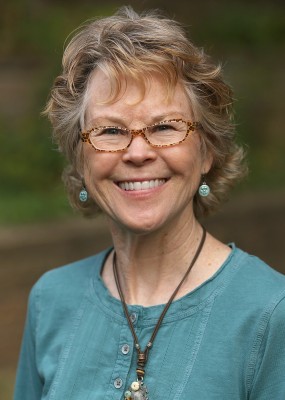 We live in a time of dizzying change in the communications industry — and of great opportunity for people with the intelligence, skills, creativity and moxie to thrive in this evolving media landscape.
At the Drake School of Journalism and Mass Communication, we pride ourselves on preparing our students for whatever the professional world throws at them. We are fully embracing the multiplatform, multimedia ecosystem. We are progressing with mobile creation and delivery. And we are acknowledging the essential role of marketing, promotion and social media in finding and attracting an audience.
Our undergraduate students master the essential communications toolkit of excellent research, writing and speaking by launching into their JMC coursework and extracurricular activities from Day One. Our graduate students prepare to boost their careers to the next level by polishing their leadership skills and adding increased business acumen to their professional portfolios. We push all of our students out of their comfort zones to build their confidence, creativity and strategic thinking with challenging projects for real-world non-profit clients and businesses.
Our location in Des Moines, Iowa — the state capital, a thriving media center and the epicenter of the American political universe every four years with the Iowa Caucuses — also provides our students with a wealth of opportunities.
Our faculty all have extensive professional experience, have a host of professional connections and strive to stay not just on the cutting edge of their industries but ahead of them. And they take very seriously their role as their students' "mentors for life."
The result? A slew of national awards for student work, undergraduate internship rates in the high 90 percents every year and a post-graduate "accomplishment" rate to match. Our graduate students use their degrees to build their professional networks and advance or change their careers. We are very proud of our little "nirvana" of journalism and mass communication education in the heartland!
I recently conducted focus groups with current students to get their feedback. What they told me about their Drake experience:
"I became passionate about learning because it is fun here."
"It's really, really important to say how quickly you get into your journalism classes. . . . It just blows my mind that other schools aren't like this!"
"The amount of practical knowledge sets us apart. We're not stuck in a lecture hall, we get the hands-on skills necessary for the workplace."
"Every professor here, especially the journalism professors, they feel responsible for you and for getting you to a better place."
"I can just see how much I've grown in my first year."
"You need to explain to people who might not know the value of a private university, the personal attention, knowing your professors and classmates."
"My graduate degree is making me more marketable — building my brand."
"When people ask me what I'm going to do with my degree I say I don't know, but I'm not anxious about it because I can do a lot of different things."
"I've stepped out of my comfort zone, but it doesn't feel like it because everyone is in it together; you're pushed by the hard-working people around you."
"It is like Drake allows you to feed off of other people's energy. It's such a positive atmosphere you can't help but get involved; you want to jump in, you can't help yourself!"
And my favorite:
"We look out for each other — we're family."
So, welcome to the SJMC family!
— Kathleen Richardson
Dean and professor
School of Journalism and Mass Communication
Drake University
515-271-2295
kathleen.richardson@drake.edu