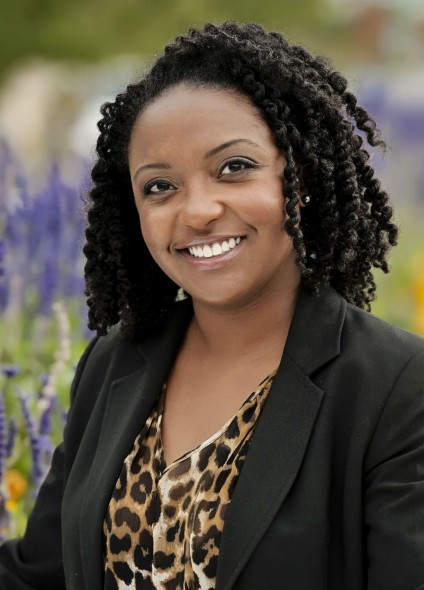 Shontavia Johnson, associate professor of law at the Drake University Law School, recently won the Ladas Memorial Award from the International Trademark Association (INTA) for her paper, Trademark Territoriality in Cyberspace: An Internet Framework.
The Ladas Memorial Award was established in memory of Stephen P. Ladas, distinguished practitioner and author. This annual award, which is funded by Ladas & Parry LLP, is presented in student and professional categories for a paper on trademark law or a matter that directly relates to or affects trademarks.
Johnson also won third place overall for her paper, Memetic Theory, Trademarks and the Viral Meme Mark. Her winning paper will be published in The Trademark Reporter, INTA's legal journal.
Johnson joined the Drake faculty in 2010. She graduated cum laude with her J.D. from the University of Arkansas School of Law, and she earned her B.S. from Clemson University in biosystems engineering with an emphasis in applied biotechnology. She is an expert in intellectual property law and entrepreneurship.
For more information, contact Shontavia Johnson at shontavia.johnson@drake.edu or 515-271-2075.
###
About INTA
The International Trademark Association (INTA) is a global association of trademark owners and professionals dedicated to supporting trademarks and related intellectual property in order to protect consumers and to promote fair and effective commerce. Members include more than 6,400 trademark owners, professionals and academics from more than 190 countries, who benefit from the Association's global trademark resources, policy development, education and training, and international network. Founded in 1878, INTA is headquartered in New York City, with offices in Brussels and Washington, D.C., and representatives in Geneva and Mumbai.