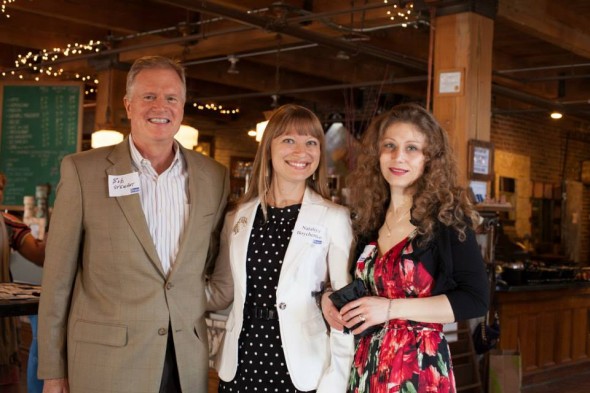 Drake's College of Business and Public Administration held its Graduate Student of the Year awards ceremony at West End Architectural Salvage on May 8. The college recognized five graduate students and a faculty member at the event.
The awards were given to the following:
• Nick Dodd, Master of Accounting Student of the Year
• Nataliya Boychenko, Master of Business Administration Student of the Year
• Samuel Coulon, Master of Financial Management Student of the Year
• Anne Shimerdla, Master of Public Administration Student of the Year
• Courtney Schramm, 2014 Federation of Schools of Accountancy Award
• Tom Root, Graduate Faculty Member of the Year
Nataliya Boychenko, who completed the M.B.A. program this spring, says receiving her M.B.A. from Drake was a natural choice.
"Drake has a very prestigious reputation within the Des Moines community," says Boychenko. "Every professor I had throughout the program taught me something unique and provided me lessons that will stick with me throughout my career. I am very thankful and appreciative of Drake hosting the awards ceremony as it allowed the recipients and faculty members to connect and celebrate."
For more information, contact Dianna Gray at dianna.gray@drake.edu or 515-271-2188.