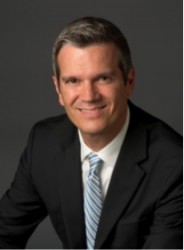 On Saturday, April 5, Chris Whatley, executive director of the United Nations Association of the United States (UNA-USA), will deliver a lecture on the U.N. and its role in conflict areas at 2 p.m. in the Sussman Theater, Olmsted Center. The lecture is free and open to the public.
Whatley leads UNA-USA's national staff in New York and D.C. Prior to his role as executive director, Whatley served as deputy executive director of the Council of State Governments. Whatley has led democracy assistance projects in Liberia, Nigeria, South Africa, and Zimbabwe as a program officer and field-based representative for the International Republican Institute.
Whatley will discuss U.S. funding for the U.N. as well as the role of the U.N. and its agencies in respect to regional trouble spots, like Syria and Ukraine.
Whatley received his M.S. in foreign service from Georgetown University and his B.A from Angelo State University in Texas. He is frequently cited in the Washington Post, Wall Street Journal, and other print publications, and has appeared on CNN, C-SPAN and MSNBC.
This event is made possible by The Principal Financial Group Center for Global Citizenship (PFGCGC) at Drake University and the Iowa United Nations Association. The center hosts events to educate students and the community on global topics.
For more information, contact David Skidmore at david.skidmore@drake.edu or 515-271-3843