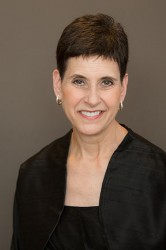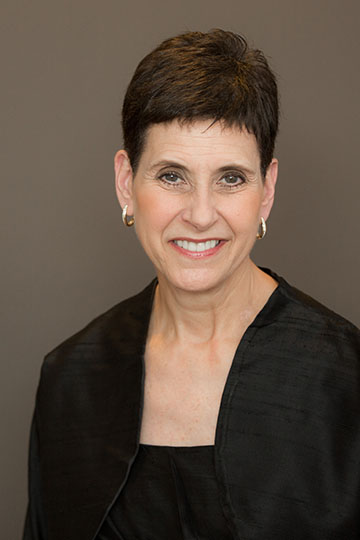 Aimee Beckmann-Collier, professor of conducting and director of choral studies at Drake University, is the recipient of the 2014 Weston H. Noble Lifetime Achievement Award from the North Central Division of the American Choral Directors Association (NC-ACDA). The Lifetime Achievement Award recognizes outstanding contributions to the choral art. Beckmann-Collier will be presented the award at a NC-ACDA Choral Concert on Friday, March 21, 8:00 p.m. at the Civic Center of Greater Des Moines.
The Weston H. Noble Lifetime Achievement Award was created in honor of Weston Noble, Professor Emeritus of Music at Luther College. Noble has received international acclaim as conductor of the renowned Nordic Choir, as well as his appearances as a guest conductor for over 400 festivals on four continents.
Beckmann-Collier is a frequent clinician, adjudicator, and guest conductor for college and high school choral festivals, contests, and All-States throughout the country, as well as in England and China. She has twice conducted in Carnegie Hall and will conduct Mozart's Coronation Mass with a professional orchestra, soloists, and the Drake Choir in Avery Fisher Hall in May. Drake ensembles under her leadership have performed in prestigious venues in England, Austria, Italy, Germany, Ireland, Wales, and the Czech Republic, as well as for conferences of NC-ACDA.
Beckmann-Collier recently completed a term as president of NC-ACDA, chaired the 2012 NC-ACDA conference in Madison, continues to serve on NC-ACDA's executive board, and has been appointed assistant chair of the 2015 ACDA national conference to be held in Salt Lake City. She has served as president of the Iowa Choral Director's Association (ICDA) and editor of the publications of ICDA and NC-ACDA. Her articles on a variety of topics ranging from Renaissance performance practices to the role of music education in a global economy have appeared in the Choral Journal and the Music Educator's Journal. Beckmann-Collier is chair of the Iowa Comprehensive Musicianship Project, a mastery teaching program for music educators.
Beckman-Collier graduated from Saint Mary's College, which recently presented her with its Distinguished Alumna Award, and she received her master's and doctorate from the University of Iowa.
Beckman-Collier has received numerous honors over the years. She is the recipient of Drake University's Madelyn Levitt Award for Distinguished Community Service and served as a Stalnaker Lecturer. Additionally, Beckman-Collier has received the Iowa Music Educators Association Distinguished Service Award, and the National Federation Interscholastic Music Association Outstanding Music Educator Award.
About NC-ACDA
NC-ACDA is one of seven geographic divisions of the American Choral Directors Association. The North Central Division includes Iowa, Nebraska, North Dakota, Minnesota, South Dakota, and Wisconsin, with approximately 3000 members. The ACDA is a nonprofit music education organization whose central purpose is to promote excellence in choral music through performance, composition, publication, research, and teaching. In addition, ACDA strives through arts advocacy to elevate choral music's position in American society.