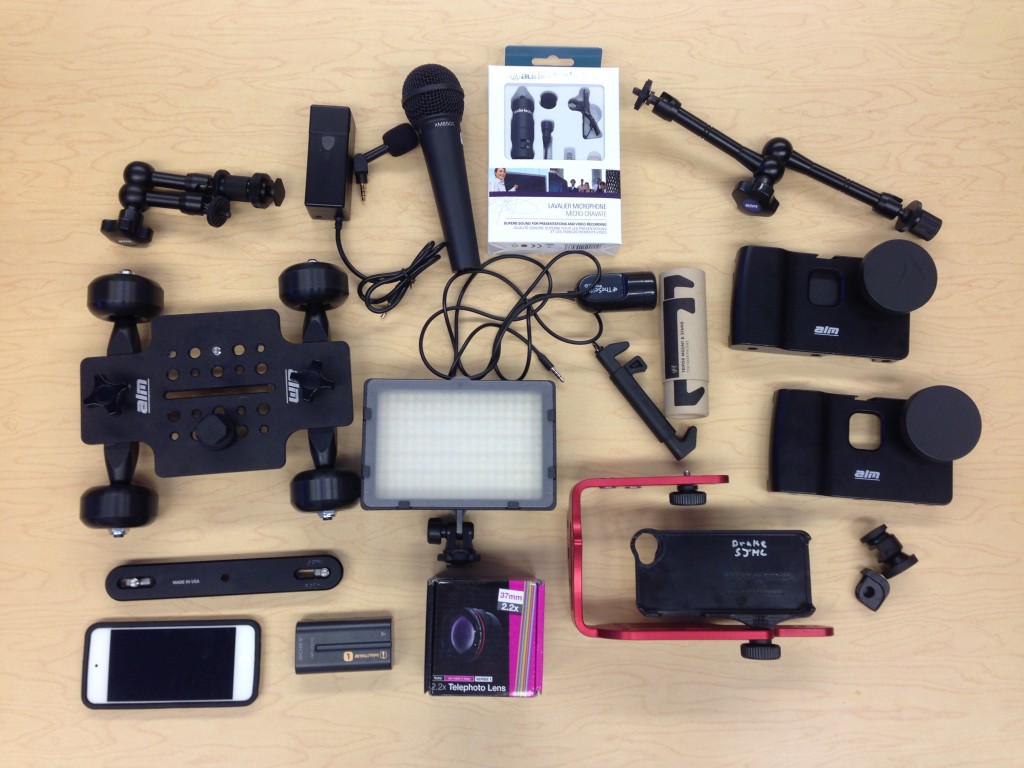 Professor Chris Snider will teach a workshop about shooting and editing video on your iPhone (and similar mobile device) on March 29.
Where: Room 104 Meredith Hall
When: 9 a.m. to 3 p.m. March 29
Why: Chris has been testing out various tools for creating mobile video this semester as a part of Drake University's Mobile Gadget Lab.
What you will learn: This hands-on workshop will teach you how to create and edit high quality video with your iPhone. We'll introduce you to tools for stabilizing your video, adding external lights, adding external lenses and getting clear audio (and a few tools to add creativity to your videos). We'll also discuss the best apps for shooting and editing on your phone.
You'll work in a small group (with a kit of add-ons for your phone) to create and edit videos in class. So bring your iPhone (if you have one) and be ready to shoot.
Cost: $25 if you sign up in advance. $50 at the door. Free for Drake students/staff who sign up in advance.
How to sign up: Contact Shari Tenney in the SJMC office at shari.tenney@drake.edu or 515-271-3194. Space is limited. Please sign up in advance. Cash or check (made out to Drake School of Journalism and Mass Communication) accepted.
Need more info? Contact Chris Snider at chris.snider@drake.edu or visit drakemobilegadgetlab.wordpress.com.
The event is sponsored by the E.T. Meredith Center for Magazine Studies at Drake University.