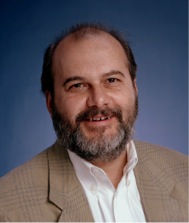 Branko Milanovic, presidential fellow at City University of New York, will deliver a lecture, "The Haves and the Have-Nots: Examining Global Inequality," on March 10 at 7:30 p.m. in the Sussman Theater of Olmsted Center, 2875 University Ave. The lecture at Drake University, which is free and open to the public, is sponsored by The Principal Financial Group Center for Global Citizenship (PFGCGC) and the Engaged Citizen Experience .
Milanovic was the World Bank's research department's lead economist from 1991–2013; professor at the University of Maryland from 2007–2013; long-term visiting professor at SAIS, Johns Hopkins University from 1997–2007; and senior associate at Carnegie Endowment for International Peace in Washington from 2003–2005. He is the author of numerous articles on methodology and empirics of global income distribution and effects of globalization. His most recent book, The Haves and the Have-Nots: A Brief and Idiosyncratic History of Global Inequality, was published in December 2010, translated into seven languages, and selected by The Globalist as 2011 Book of the Year. His book will be available for sale at Monday's lecture.
For more information, contact David Skidmore at david.skidmore@drake.edu or 515-271-3843.