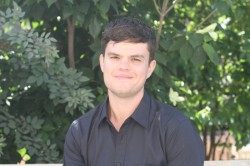 On Wednesday, Feb. 19, two Drake University graduates will return to campus to speak on the changing media environment. Tanner Stransky, JO'05, and Rachel DeSchepper, JO'06, will deliver a lecture titled, "The 8 Truths of Journalism Today: Surviving in a Constantly Changing Media Environment," at 7 p.m. in Cowles Library Reading Room. This event is free and open to the public.
Stransky is senior editor at HBO Digital & Social Media where he oversees network editorial rollouts for shows ranging from Looking and Boardwalk Empire to Girls. He previously worked at Entertainment Weekly and EW.com, rising from editorial assistant to staff editor for a seven year stint. Stransky still hosts a weekly radio show, Bullseye Hour, on EW's Sirius radio channel. In May 2008 he published an entertainment career advice book, Find Your Inner Ugly Betty: 25 Career Lessons for Young Professionals Inspired by TV Shows, through Kaplan. Stransky has previously worked at Teen People, the New York Post, and ON DIRECTV.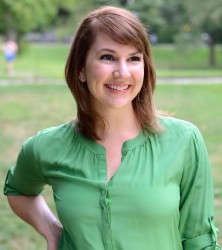 DeSchepper is the director of digital content at AllYou.com where she oversees site strategy and content development. She was previously the senior web editor at CountryLiving.com, and the web editor at freshhomeideas.com and rachaelraymag.com. DeSchepper started her career in Des Moines at Country Home magazine,. She's originally from Overland Park, Kan., and currently lives on the Upper West Side of Manhattan.
Their discussion on the 8 Truths of Journalism Today will hit on various topics, including link baits, new media rules, audience engagement, editors who don't edit, and weathering instability.
This event is part of the Visiting Professional Series sponsored by the E.T. Meredith Center for Magazine Studies at Drake University. For more information, contact Lori Blachford at 515-271-3050 or lori.blachford@drake.edu.