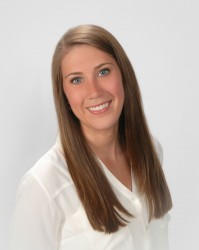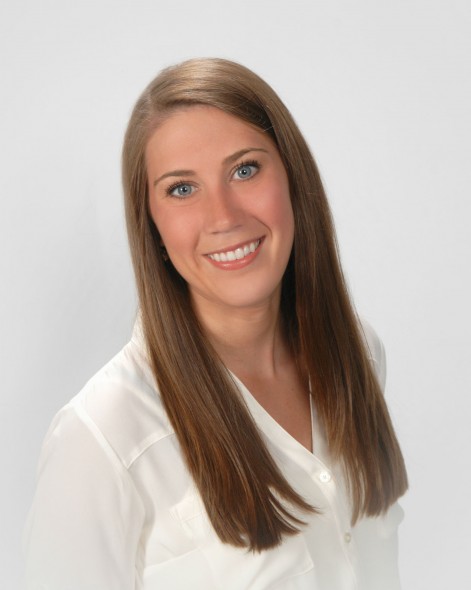 Natalie Schmitz, PH'14, was one of three finalists in the national Next Generation Pharmacist of the Year – Future Pharmacist of the Year category organized by Parata and Pharmacy Times. Since the award's inception four years ago, Drake University has nominated three students, and each has been selected as a finalist. With more than 130 pharmacy schools nationwide, the Drake University College of Pharmacy and Health Sciences has set an impressive track record in this national competition.
It's no surprise Schmitz was selected as a 2013 finalist. With passions for pharmacy, academia, and legislation, Schmitz has created a diverse list of notable accomplishments making her stand out among her peers.
"In the last couple years, I've really gotten more involved in extra-curricular activities," says Schmitz. "The student organizations and professional groups I have joined have been so open and welcoming. They've really allowed me to take off and develop my leadership skills."
As a legislative intern for Iowa State Sen. Jack Hatch, Schmitz was able to advocate for pharmacy in the political arena. She has also been involved in special research and education projects with Drake faculty and the Iowa Pharmacy Association. Her other activities include participating in Drake's Student Leadership Development series, and being a member of the pharmacy leadership society, Phi Lambda Sigma.
Schmitz thanks her professors and mentors at Drake for helping her get the most out of the pharmacy school experience.
"I'm really glad I chose Drake," says Schmitz. "There are so many options with pharmacy, so finding what you love is definitely important, and the faculty at Drake really helped me find my path."
For more information on the finalists in the 2013 Future Pharmacist of the Year competition, click on these links:
YouTube
and
Pharmacy Times
Schmitz is pursuing both a PharmD and a master's in public administration, and is expected to graduate in May 2014.
"I'm looking forward to graduation, and I'm considering several different options," says Schmitz. "I hope to continue finding opportunities that allow me to combine my interests."