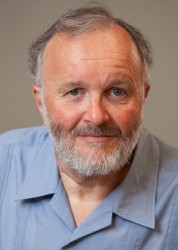 On September 10, Jerry Gallucci, Drake's new diplomat-in-residence, will lead a discussion on global issues in the 21st century from noon–1 p.m. at downtown's Central Library, 1000 Grand Ave. This event is free and open to the public.
Gallucci has more than 30 years of experience as a foreign affairs professional. He held various senior management positions with the State Department throughout his career, including chief of mission in Brasilia and Khartoum. He also served at the White House in the National Security Council as director for South and Central America. His most recent assignment as chief of staff for the U.N. Mission in East Timor ended in June 2010. He retired from the U.S. Senior Foreign Service in June 2005 and immediately began service with the U.N. Peacekeeping Mission in Kosovo. As the U.N. Regional Representative for the Mitrovica Region, he was responsible for helping maintain the peace along the Ibar River that divided Serbs in the north from Albanians in the south. Gallucci received his doctorate in political science from the University of Pittsburgh, and has taught at various institutions including the University of Pittsburgh, West Virginia Wesleyan College, the University of Arkansas at Little Rock, and George Washington University.
At Drake, Gallucci serves in a variety of capacities in order to promote and enhance Drake's mission of preparing students for responsible global citizenship.
The event on September 10 is sponsored by the Iowa International Center, the Principal Financial Group Center for Global Citizenship, and the Nelson Institute for Diplomacy and International Affairs.
For more information, contact David Skidmore at david.skidmore@drake.edu, or 515-271-3843.