Drake University students claimed seven awards in a magazine contest conducted by the Association of Education in Journalism and Mass Communication. The awards were handed out Saturday at the national AEJMC convention in Washington, D.C.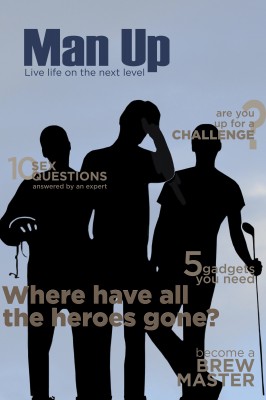 Drake students won first place in two categories. Man Up won the Single Issue Magazine Editorial award and Rachel Weeks won Individual Startup Magazine Project with a prototype and business plan for Jest, a publication for the Comedy Central audience.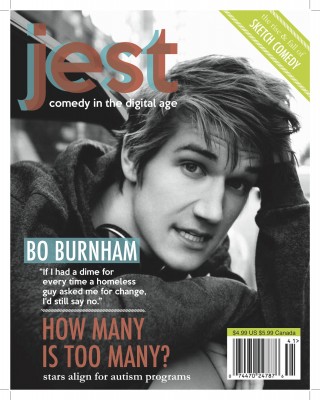 Other awards for Drake students included:
Second place Individual Startup Magazine Project: Bianca Olvera Lopez for Unique, a magazine for Univision that serves a Hispanic audience.
Second place Consumer Magazine Article/Investigation and Analysis: Paige Zidek for "Hook, Line and Sinker," Drake Magazine. (Find Paige's article in the Spring 2013 issue here.)
Honorable mention in Single Issue Magazine Design: DUH, editor Marina Shawd.
Honorable mention Consumer Magazine Article/Service and Information: Kayli Kunkel for "Concert Venues: Best of the Midwest," DrakeMagazine.com
Honorable mention Single Issue Magazine General Excellence: Drake Magazine, editor Jeff Nelson.
For a full list of awards and judges' comments, click here.
Professor Lori Blachford, the Peggy Fisher and Larry Stelter Chair of Magazine Journalism, was the adviser for Man Up and Drake Magazine. Professor Jeff Inman was the adviser for DUH and the magazine startup projects.
"It was a real honor to be in D.C. to accept the awards for our students," Blachford said. "I was especially pleased with the first-place award for Man Up. It's the first digital magazine to win that category. And the judge's comments reflected exactly what the students were trying to accomplish, so that was very gratifying."
Man Up is an iPad magazine that was produced by senior magazine majors in fall 2012. Editor-in-Chief Emily Tozer led the effort, joined by Ashton Weis, Marina Shawd, Katie Minnick, Rachel Landes, Megan Stein, Hayley Mason, Annika Peick, Katherine Dewitt, McKenzie Anderson, Bianca Olvera Lopez, Katie Sheridan, Kelly Hendricks, and Lauren Wittren.
Man Up is a magazine that serves men in their 20s and early 30s. The app is available free for iPad. Sample content is also available in apps for iPhone and  Galaxy SIII, and online at manupmagazine.com.
The judge for the category was Peter Moore, editor of Men's Health print magazine and iPad edition:
"I flipped through magazine after magazine, page after page printed on paper, each of them trying to pull off a format that began to die three decades ago: The general interest magazine. … Then I came across an entry letter from Man Up, which informed me that if I wanted to read it, I'd have to access it on my iPhone or iPad. Eureka #1. Then I read the table of contents, and it was all about … men. Their adventure sports. Their tech. Their desire to make beer. Their sex questions. Their careers. Their bosses. Their heroes. Eureka #2. It was a coherent editorial product, likely to appeal to a specific sort of human who might be enticed back, issue after issue, to read this stuff. But was it any good? Eureka #3. It was!

I edit a men's magazine, so you might think I'd be hard to please, reading male-oriented content from student journalists. I am indeed VERY HARD TO PLEASE. And yet, the departments and longer form journalism in Man Up held my attention, surprised me, taught me things. The text was clear, expert sourced, useful. To my delight, the digital formats were engaging, intuitive, and helpful. (Ditto for Think; gold star to Drake and the students who did such nice work in the new formats.)"
The judge of the individual startup entries was Kevin P. Keefe, vice president of editorial for Kalmbach Publishing Co. in Waukesha, Wisconsin. Of Rachel's winning entry, he wrote:
"The editor of Jest has captured the current spirit of comedy, especially as it relates to a young demographic, and has come up with a design to match. In fact, the high design marks I gave this project is what really put it over the top. Jest looks bright, current, and irreverent, without being sophomoric. It is very effectively "chunked," with a nice rhythm to its rich lineup of sidebars, images, and other entry points. It is delightfully dense."
Keefe said of Bianca's second-place entry:
"Although the competition from Latina and other competitors would be daunting, the editor of Unique won me over with her sheer love of the subject, her obvious expertise, and her desire to create a magazine that's not just another rather shallow sex-and-fashion title for women. Her mission to serve a broad range of Hispanic women is laudable, especially her clear aim to appeal to non-Spanish-speaking readers. In that vein, the magazine's aims seem practical and realistic. Her plans to weave social media around and through the magazine is effective and intelligent."