Drake Magazine grabbed the title of best student magazine in the Society of Professional Journalists' Region 7 Mark of Excellence Awards announced Monday.
Drake University also had two winners in individual categories. Meagan Flynn won the newspaper feature writing category with her article titled "Crew's Biggest Supporter, 101-year-old," which ran in the Times-Delphic last spring.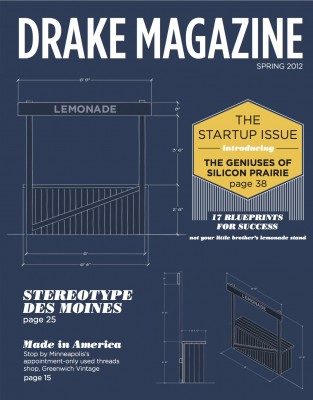 Ben Curtis won the feature photography category for a fashion article titled "On the Dark Side" for the Fall 2012 issue of Drake Magazine . Click here for a behind-the-scenes look at that photo shoot. 
Winners from all 12 regions advance to the national Mark of Excellence competition. National winners will be announced later this spring.
Drake also had two second-place finishers: Olivia Young in the best non-fiction magazine article competition with "Uncovering Sikhism," the cover story in the fall 2012 issue of Drake Magazine. A photo by Carter Osgood for that same story earned second place in general news photography.
Region 7 includes colleges and universities in Iowa, Kansas, Nebraska, and Missouri.
"While the newspaper categories are arranged by size of school, the magazine categories lump all the schools together," said Lori Blachford, academic adviser to Drake Magazine and the Peggy Fisher/Larry Stelter Chair of Magazine Journalism at Drake. "That means our students are competing against much larger schools, so the fact that Drake Magazine was named best magazine in the region is all the more rewarding. I'm very proud of their efforts."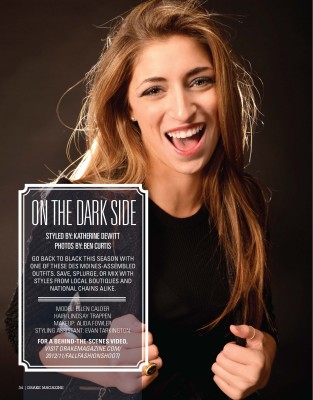 The Drake Magazine issue submitted in the best student magazine competition was the Spring 2012 issue, which was led by editor-in-chief Erika Owen. Jeff Nelson is the editor of the Fall 2012 issue that earned one first-place and two second-place prizes. You can view both issues online.