The Drake University National Alumni Association Board has selected seven alumni whose career success and strong ties to the Drake community deserve special recognition. This year's National Alumni Award recipients, chosen from among 65 talented nominees, will be honored at a reception from 4–6 p.m. on Thursday, April 25, in the Cowles Library Reading Room.
"We are exceedingly proud of all our alumni and the good work they do through service to their communities, success in their careers, and their dedication and support of Drake," says Blake Campbell, director of alumni and parent programs. "The National Alumni Awards are a small representation of the incredible alumni we have worldwide."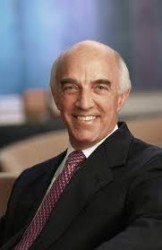 Don Fletcher, BN'67, will receive the Distinguished Service Award for 2013. Fletcher is the former president of Hallmark and the immediate past president and chair of the Board of Trustees, on which he has served as a strong advocate for the University for many years. He and his wife, Carol, made a recent commitment to support student scholarships at Drake.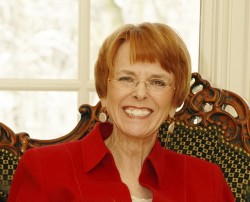 Roxanne Conlin, LA'64, LW'66, GR'79, and Brian Wansink, GR'84, will both receive the 2013 Alumni Achievement Award.
Conlin is a successful attorney who served as former U.S. district attorney and assistant attorney general for the State of Iowa. Most recently, the National Law Journal recognized Conlin among the 50 most influential female lawyers, the 100 most influential lawyers, and top 10 litigators in the United States.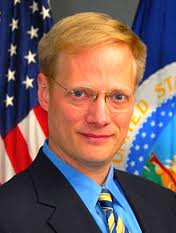 Wansink is a nationally known expert on consumer behavior and nutritional science and author of the best selling book, Mindless Eating. He played a critical role in the recent evaluation of the USDA Food Pyramid and is the John Dyson Professor of Marketing and the director of the Cornell Food and Brand Lab in the Department of Applied Economics and Management at Cornell University in Ithaca, N.Y.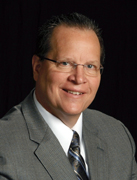 Ron Snow, PH'81, will receive the 2013 Alumni Loyalty Award. Snow is a manager of professional and college relations for CVS Caremark. He is serving as chairman of the President's Circle Board, as a member of the Drake University College of Pharmacy and Health Sciences National Advisory Council, and previously served nine years on the National Alumni Board. He has also been an active alumni volunteer in his community of Indianapolis, hosting annual gatherings for Drake alumni and students.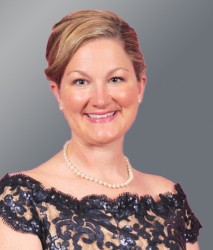 Amy Thompson Ohde, BN'98, will receive the Young Alumni Achievement Award.  In January 2012, Amy became the youngest director in the history of Chick-fil-A.  As Director of Field Operations for Chick-fil-A's Southwest Region, Ohde leads over 300 Chick-fil-A Restaurants, which produced $1 billion of revenue in 2012. While a student, Amy was the founding president of the Drake University Student SHRM Chapter and an All-American softball player.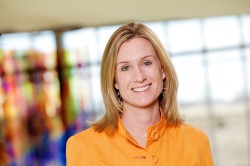 Emily Reis Abbas, JO'97, GR'09, will receive the Young Alumni Loyalty Award. Abbas is director of customer value management for Aviva USA. She is a capstone adviser for public relations majors and is heavily involved with student engagement through the School of Journalism and Mass Communication and the Student Alumni Association. She also serves on the National Alumni Board and is a dedicated Drake sports attendee and season ticket holder.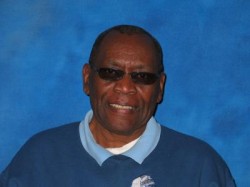 Udell Cason, FA'65, GR'70, will receive the Community Service Award. Cason is a former Des Moines Public School principal (Moore Elementary School) and has made significant contributions to community and youth initiatives through the YMCA and the Willkie House, a nonprofit organization that delivers academic, social skill building, health and recreational services to Des Moines youth. He is a previous Double D Award winner, current Drake Relays official, and was the first African-American elementary principal in the Des Moines Public Schools system.