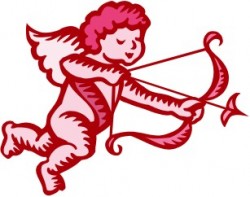 Surprise your sweetheart this Valentine's Day with a special serenade and roses from the Drake University Choir.
Each year, members of the Drake Choir personally deliver singing valentines throughout the Des Moines metro area to raise money for their international tours. Choir members travel in pairs to serenade and deliver roses to recipients at the location of their choice. In previous years, the Drake choir has serenaded individuals at work, school, home, and more. This year, the choir hopes to grace 150 individuals with their Valentines tunes.
Choir students will be taking orders between Tuesday, Jan. 29 and Friday, Feb. 8. Orders can be placed through the Drake Music Department's Singing Valentines webpage, www.drake.edu/valentines, or by calling 515-271-3024. Delivery is available to the entire Des Moines metro area, including West Des Moines, Clive, Johnston, Windsor Heights, and Urbandale. Deliveries will be made between 9 a.m. and 8:30 p.m. on Feb. 14.
Individuals can choose from one of three packages for their valentine:
True Romance ($25): One song and a single romantic rose
Cupid's Favorite ($40): One song and six roses
Hopeless Romantic ($60): A special song and a full dozen roses
For more information visit www.drake.edu/valentines.