Drake SJMC advertising students will be in Poland Jan. 3-18 to study advertising in the country.
Students attending JMC133 International Advertising during J-Term are divided into six groups. Each group will focus on a particular product category while studying in Poland.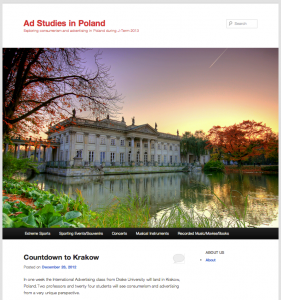 Students and professors will be blogging during the trip. Follow the main Ad Studies in Poland blog.
Here are the student blogs, and their specific topic: