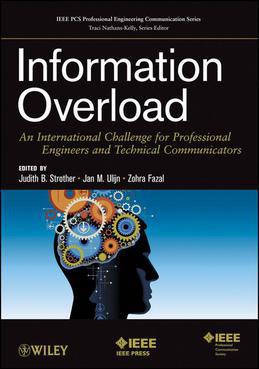 Assistant professor Dave Remund, Ph.D., APR, has published two chapters in the newly released book, Information Overload: An International Challenge for Professional Engineers and Technical Communicators, from John Wiley & Sons, Inc.
The primary chapter for which Remund served as lead author analyzes the phenomenon of information overload within organizations. He offers advice on how to use strategic communication principles to address the problem.
The secondary chapter examines the evolution of information overload theories and concepts over time; Remund assisted lead author Deb Aikat, Ph.D., with the development of this chapter.