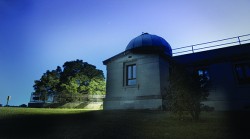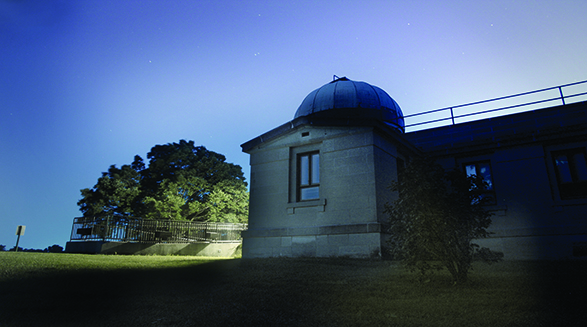 Drake University's Department of Physics and Astronomy and Heart of Iowa Classical Guitar Society (HICGS) will sponsor "Guitars under the Stars" on Dec. 8. The event will take place at the Drake Municipal Observatory at Waveland Golf Course, 4898 Observatory Rd. in Des Moines, beginning at 7:30 p.m. and is free and open to the public.
HICGS members will perform a concert of classical and contemporary guitar compositions followed by a tour of the observatory led by Charles Nelson, associate professor of physics and astronomy. Attendees will have the opportunity to find stars and planets using the refractor telescope.
"The event will create an enjoyable mix of music and science and show that these disciplines are not as far apart as is commonly believed," says Athan Petridis, associate professor of physics and astronomy. "It will be a wonderful opportunity to kick off the holiday season, marveling at the night sky and listening to some wonderful guitar melodies."
A nonprofit organization, HICGS promotes classical guitar music in central Iowa by sponsoring concerts, classes, and lectures. Members of the organization come from all backgrounds including science and physics. The group celebrated its first anniversary in October.
This is the second year "Guitars under the Stars" will be held. Attendees are reminded that the telescope dome might be cold, but the conference room where the concert is held will be heated. For more information, contact Athan Petridis at 515-271-3723 or athan.petridis@drake.edu.