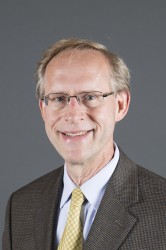 Timothy Welty, professor of pharmacy practice, received a $26,530 grant from the FEFA, LLC/U.S. Department of Health and Human Services for his project, "Pharmacokinetic Studies of Anti-epileptic Drugs."
The study seeks to answer questions about generic substitution of anti-epileptic drugs. The University of Cincinnati is coordinating the study with the help of partner universities, including Drake University. Welty's role is to conduct pharmacokinetic analysis and modeling of blood level data from patients enrolled in the study.
"The findings may support current policy and practices related to generic substitution, or they may result in major changes in in generic substitution," Welty says.
He plans on using his research in the classroom to show students the issues involving generic substitution.