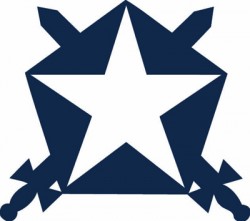 After a 17-year hiatus, the Beta Delta chapter of the Pi Kappa Phi
Fraternity will once again be an active chapter on Drake's campus.
The 28-member chapter will shed its associate membership status
Saturday, Dec. 3 to become an official active chapter of Pi Kappa Phi.
The accomplishment will be celebrated with a banquet downtown for
actives and alumni at which the national fraternity will be on hand to
present the charter.
"We are extremely excited to see the associate chapter initiated as a
chartered chapter of Pi Kappa Phi this coming weekend," said Chase
Rumley, director of chapter development at Pi Kappa Phi. "Their previous
successes give us hope for their future as a chapter of Pi Kappa Phi."
The Beta Delta chapter was originally chartered at Drake in 1949,
but disbanded in 1994. Representatives from the fraternity's national
headquarters came to Drake in 2009 to recruit a new generation of
founding fathers for the chapter.
To become an active chapter, the new members met requirements in
categories including recruitment, education, member retention and
philanthropy. The chapter also had to raise the funds to support
chartering costs.
In the spring 2010 semester, Beta Delta excelled in the classroom,
achieving a 3.41 grade-point average, highest among Drake's
fraternities. They also raised more than $1,000 for their philanthropic
organization, Push America, which serves people with disabilities.
"We really hope Pi Kappa Phi can lead the charge of changing Greek
philanthropy at Drake," said Beta Delta President Ben Hoffman, a senior
writing and secondary education major. "We don't just want people to
give money to Push, we want them to know what Push stands for and why we
stand for Push."
Beyond the fraternity's organizational goals, each individual member
must complete both written and oral exams during the week leading up to
the banquet to be initiated into the fraternity, Hoffman said.
Pi Kappa Phi was founded Dec. 10, 1904, at the College of Charleston
in South Carolina with a mission of promoting leadership in the
classroom, on the athletic field, in campus politics and within the
community. Today, the fraternity continues to emphasize leadership on
more than 140 campuses across America.