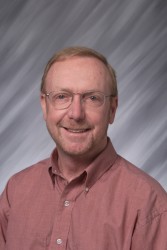 Raymond Hubbard
Dr. Raymond Hubbard, Thomas F. Sheehan distinguished professor of marketing, was recently invited to contribute to the International Encyclopedia of Statistical Science (2011, Ed. Miodrag Lovic, Berlin Heidelberg, Springer-Verlag).
"What makes this accomplishment quite remarkable is that the list of invited contributors to the encyclopedia encompasses many of the most acclaimed statisticians of modern times, including three Nobel Laureates," said Hubbard's colleague C. Kenneth Meyer, Thomas F. Sheehan distinguished professor of public administration.
"To be included with these stellar academics is a notable achievement
for both Hubbard and Drake University, especially given the difficulty
of being published in major national or international scholarly
journals."
The encyclopedia's editor, Miodrag Lovric, who initially contacted Hubbard in 2009, chose Hubbard based on his previously published work. Notable to Lovric was Hubbard's knowledge of the P-Value, a statistical test used in virtually all research disciplines.
In his research, Hubbard has found that P-Values are frequently misused despite their ubiquity.
"The irony is that they are everywhere and are routinely mangled and misinterpreted the world over," he said.
Hubbard's article for the International Encyclopedia of Statistical Science defines P-Values and points out the ways in which researchers wrongly employ them.
In addition to including Nobel Laureates, contributors to the encyclopedia hail from 105 countries and are among the best in the field.
"To be chosen on the basis of my reputation is quite an honor," Hubbard said.