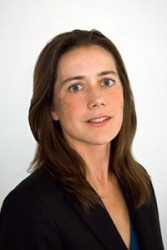 Caroline Wadhams
Caroline Wadhams, a senior fellow at the Center for American Progress, will give a lecture on the United States and its relationships with Afghanistan and Pakistan on Monday, November 7.
The lecture, which is free an open to the public, will take place at 7:30 p.m. in Bulldog Theater in Drake's Olmsted Center, 2875 University Ave.
Wadhams, who served as a U.S. election observer in Afghanistan's parliamentary elections in September 2010 and in Pakistan's parliamentary elections in February 2008, will focus on these areas of her expertise in the lecture, titled, "Instability in Afghanistan and Pakistan: What are the U.S. Options?"
Prior to holder her position at the Center for American Progress, Wadham served as a legislative assistant on foreign policy issues for Sen. Russ Feingold (D-WI) and also worked as an assistant director at the Council on Foreign Relations in Washington D.C. and in New York as a research associate on national security issues. Her overseas experience includes work with the International Rescue Committee in Sierra Leone and two years in Ecuador and Chile.
Wadhams received a master's degree in international relations from the Fletcher School of Law and Diplomacy at Tufts University.
She is a 2005 Manfred Wörner Fellow with the German Marshall Fund and a Term Member at the Council on Foreign Relations.
For more information, contact David Skidmore at david.skidmore@drake.edu or 515-271-3843