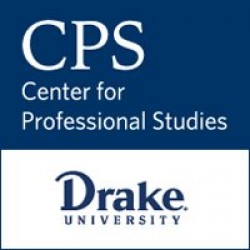 The Drake University Center for Professional Studies will present a new program designed to provide local leaders with the knowledge
and skills to develop and maintain effective community based food
systems. The program begins December 9, 2011.
The Certificate in Community Food System Leadership and Development is an ideal program for anyone who seeks to enhance his or her capacity
to be an effective leader in that area. Experts from
the field of community food systems will facilitate the program. Topics
include:
Introduction to local food systems""the players and how local systems connect us to our communities
The role of the grower and producer and public policies that impact local food systems
Getting the raw produce to market""how to effectively compete with conventional food producers and providers
Strategies for providing local foods to institutions and restaurants""food inspection and dietary policies are explored
Role of leadership in bringing local and sustainable food systems to our communities""how to make this happen in your community
The complete certificate program consists of five weekend sessions
spaced between December 9, 2011 and February 24, 2012. Attendees are
encouraged to enroll for the entire program, but have the option to
attend selected weekend sessions.
The registration fee for a single weekend is $245. For those
enrolled in the complete five-weekend program, the fee is $975 and
includes all materials and lunch on Saturday. Sessions held on Fridays
6-9pm and Saturdays 9-4pm the weekends of December 9, January 13,
January 27, February 10 and February 24 on the Drake University
Campus, Aliber Hall, 2847 University Ave.
Visit the Drake University Center for Professional Studies website for more information and to register online, or call 515-271-2592.