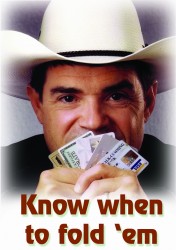 Thomas Coates
Thomas Coates, executive director and co-founder of Consumer Credit of Des Moines, will present a lecture on personal financial responsibility on November 3.

The event is free and open to the public. It will begin at 7 p.m. in Sheslow Auditorium, 2507 University Ave.
Consumer Credit of Des Moines is a non-profit credit and debt counseling organization. As executive director, Coates guides the organization's strategic vision, oversees training of credit counselors and keeps an eye on legislation involving consumer credit issues.
Coates' leadership at Consumer Credit of Des Moines and expertise on credit and gambling issues has garnered national attention. His talks and interviews have been featured in publications such as the Wall Street Journal, New York Times and Business Week, as well as shows such as the Today Show and CBS Sunday Morning.
Coates, an Iowa native and Simpson College graduate, has served on the boards of the Norwalk Chamber of Commerce, Better Business Bureau of Des Moines and Iowa Credit Association. He also spent ten years as an investment broker.
The presentation is part of an annual lecture series hosted by Financial Executives International (FEI) and the Drake School of Accounting. FEI's Iowa chapter is made up of more than 90 senior financial executives from more than 60 organizations.
For more information, contact Stephen Gara, stephen.gara@drake.edu or 515-271-2156.