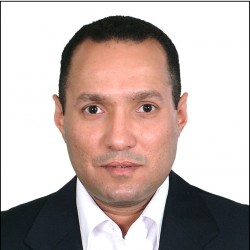 On Wednesday, October 26, Malek Mohamed Awny will give a lecture titled "Digital Revolutions? On the Role of the Media in the Arab Spring" at Drake University.The event, which is free and open to the public, will begin at 7:00 p.m. in Meredith Hall, room 101.
Awny is an Egyptian journalist who experienced a first-hand view of the Arab Spring, a wave of revolutionary protests that have taken place in the Arab world over the past year.
David Skidmore, Professor of Politics and International Relations at Drake, believes Awny's lecture will increase awareness of Egyptian and Arab political influences.
"He will help members of the audience better understand the role that traditional and social media played in facilitating political change in Egypt and other Arab countries," Skidmore said. "He will also provide insights into the political dynamics that will influence the continuing evolution of political change in the Arab world."
Awny is an assistant to the editor-in-chief and supervisor of the international relations analysis unit at Al Siyassa Al Dawliya (International Politics) Journal, a publication of the Al Ahram Foundation. He previously served in positions as deputy editor-in-chief at the Emirates Center for Strategic Studies and Research in Abu Dhabi, United Arab Emirates and as editor of Al Anbaa newspaper in Kuwait. He is a graduate of Cairo University.
The lecture is sponsored by the Principal Financial Group Center for Global Citizenship at Drake University, which aims to educate students to function effectively in different cultural contexts, and to see their own culture from the perspective of others by sponsoring or co-sponsoring over 35 public events each year.
A list of fall 2011 events sponsored by the Center is available online: https://wwww.drake.edu/international/cgc/eventsf11.php.
For more information, contact David Skidmore at 515-271-3843 or david.skidmore@drake.edu.