The fall magazine capstone class launched the Urban Plains Magazine website last week. The site covers lifestyle issues for Midwesterners, with both original and aggregated content.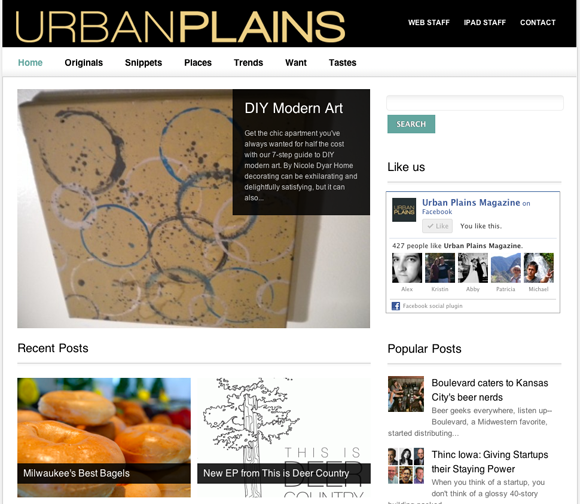 Here's a description from the Facebook page: "Urban Plains readers are part of a fast-paced community defying expectations while embracing their homegrown roots. Whether shopping at the farmers market, hanging at a dive bar or downloading a great new app, our readers are passionate young professionals who love where they live. For Midwesterners by Midwesterners, we redefine the flyover states. Welcome home."
An iPad edition will be launched later this semester.