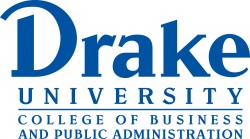 An Oct. 3 roundtable discussion of the Affordable Care Act and future of the long-term care insurance market will feature representatives from Drake University, Iowa Insurance Division, Wellmark Blue Cross and Blue Shield, John Hancock and PricewaterhouseCoopers (PwC).
The event will run from 8:30 a.m. "" 3:30 p.m. October 3 Drake in the University Olmsted Center, 2875 University Ave., with lunch provided. There is no cost, but registration is required.
The morning agenda will feature a PwC education session presented by principals Jinn-Feng Lin and Larry Rubin as well as a session on the regulatory perspective presented by Susan Voss, commissioner of the Iowa Insurance Division and president of the National Association of Insurance Commissioners (NAIC).


Larry Zimpleman, chairman and CEO of Principal Financial Group and Drake University alumnus, will be the lunchtime speaker.
Afternoon programming includes a roundtable discussion with the following panel of speakers:

David Brown

, executive vice president, CFO and treasurer, Wellmark Blue Cross & Blue Shield on issues in healthcare

Don Hamm

, former president and CEO of Assurant Health on the politics of healthcare reform

Mark Kende

, James Madison chair in constitutional law at Drake University

Frank O'Neil

, CFO for long-term care with John Hancock, on the opportunities and challenges associated with long-term care
The event is presented by the Drake University Actuarial Science Program, Kelley Insurance Center and PricewaterhouseCoopers.


A Roundtable Discussion of Health Care

A roundtable discussion of the Affordable Care Act and future of the long-term care insurance market will feature representatives from Drake University, Iowa Insurance Division, Wellmark Blue Cross and Blue Shield, John Hancock and PwC.

When: Oct. 3, 8 a.m. "" 3:30 p.m.

Where: Drake University Olmsted Center, 2875 University Ave.

Cost: Free; registration required.

Register: www.meetpwc.com/PwCandDrakeUniversityRoundtable or contact amber.johnson@us.pwc.com, (312) 298-3771