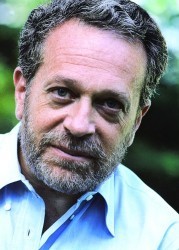 Robert Reich
Robert Reich, who served as secretary of labor in the Clinton administration and now teaches at the University of California-Berkeley, has rescheduled a speech he was to give at Drake on Feb. 2 for Thursday, September 8.
He will present "The Next Economy and America's Future" at 7 p.m. September 8 in Sheslow Auditorium in Old Main, 2507 University Ave. The speech, which will include a question-and-answer session, is free and open to the public.
Drake will also offer free access to a livestream of the lecture online at www.ustream.tv/channel/drake-u-events.
Immediately following his speech, Reich will conduct a book signing in Levitt Hall in Old Main. Copies of his most recent bestseller, "Aftershock: The Next Economy and America's Future," will be available for purchase.
In addition to his visit to Drake, Reich will speak at the University of Iowa on Sept. 7 and give the keynote lecture at the Iowa Building and Trades Council at 1:30 p.m. Sept. 8 at the Hotel Fort Des Moines.
Reich is chancellor's professor of public policy at the Goldman School of Public Policy at the University of California-Berkeley. He has served in three national administrations and Time Magazine named him one of the 10 most effective cabinet secretaries of the last century.



He has written 13 books, including "The Work of Nations," which has been translated into 22 languages. His syndicated columns, television appearances and public radio commentaries reach millions of people each week. He also is a founding editor of American Prospect magazine and chairman of the citizen's group Common Cause.
For more information about Reich's speech at Drake, call 515-271-2191.
Robert B. Reich Lecture and Book Signing

What: "The Next Economy and America's Future"

When: 7 p.m., Thursday, Sept. 8

Where: Sheslow Auditorium, Old Main, 2507 University Ave., followed by book signing in Levitt Hall, Old Main

Cost: Free and open to the public