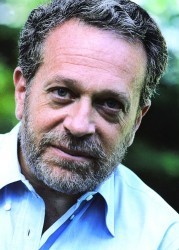 Robert B. Reich
Robert B. Reich, who served as secretary of labor in the Clinton administration and now teaches at the University of California-Berkeley, has canceled his speech scheduled for Wednesday, Feb. 2, at Drake University, due to illness.
One of the nation's leading experts on work and the economy, Reich was scheduled to present "The Next Economy and America's Future" at 6 p.m. in Sheslow Auditorium in Old Main. It is uncertain at this time whether Reich's Drake speech will be rescheduled.
Reich also has canceled a Feb. 1 speech at the University of Iowa and a Feb. 3 speech at the Iowa Building and Trades Council Convention in Johnston.