Stephanie Anderson, JO '11, and Tyler Larson, JO'12, have won a 2010 ADDY Award, presented by the Des Moines chapter of the American Advertising Federation.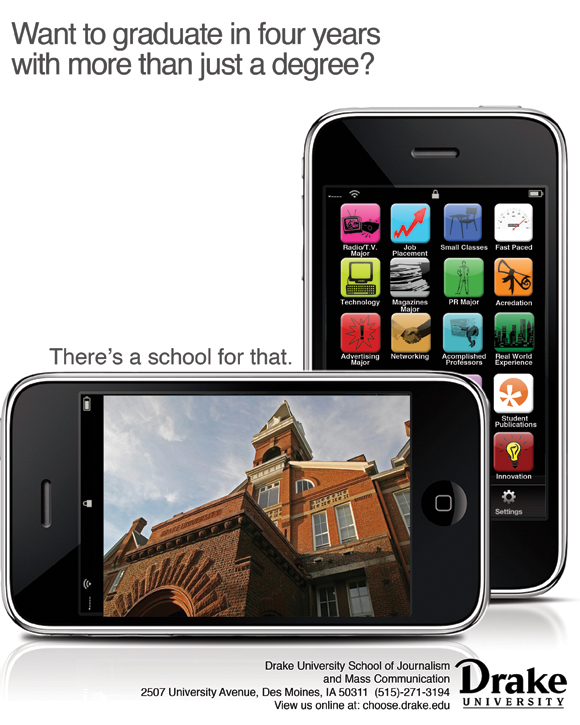 Anderson and Larson wrote and designed the ad for THINK magazine, as part of a collaborative effort between the Advertising Copywriting class and the Magazine Capstone.
The ADDY Awards are a three-tiered national competition, recognizing creative excellence. More than 500 local entries are submitted every year.