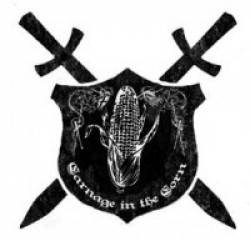 Drake University will host the third annual "
Carnage in the Corn
" stage combat workshop on Saturday, Nov. 20, and Sunday, Nov. 21.
The event, which is open to the public with registration required, will be held in the Harmon Fine Arts Center, 25th Street and Carpenter Avenue.
Endorsed by the Society of American Fight Directors (SAFD), the workshop will teach participants the art of small sword, single sword, sword and shield, quarterstaff and unarmed stage combat techniques.
The cost of the event per person is $80 for one day and $150 for both. Early registrants, SAFD members and Drake students will receive a discount. To register, visit http://tinyurl.com/carnageregistration.
Lecture classes, taught by field experts, will be offered on the history and theory of stage combat. This year's course topics include "Groin Shots are Funny," "Gun Fu" and "Shaolin Staff."
"There are not many opportunities to get hands-on stage combat training anywhere, especially in the Midwest," said Karla Kash, a member of SAFD and assistant professor of theatre at Drake. "This is going to bring something new, cutting-edge and fun to the Drake and the theatre community."