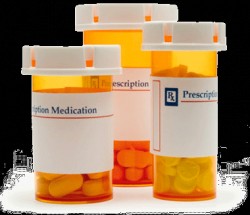 Students in the Drake University College of Pharmacy and Health Sciences will raise awareness on the proper use and disposal of medications by participating in a Drug Drop on Saturday, Nov. 13.
The event, which is sponsored by the Polk County Substance Abuse and Addictions Workgroup, will be held from 10 a.m. to 1 p.m.
Individuals can drop off their expired or unwanted pharmaceuticals at various sites located throughout the county. The substances will then be disposed of in an environmentally conscious manner.
"This is a great opportunity for Drake students and the community to dispose of their unused or expired medications," said Ben Urick, a fourth-year student in the professional pharmacy program from Prophetstown, Ill. "The goal of the Drug Drop is to get medications that can be abused out of medicine cabinets and therefore off the streets, and to dispose of medications in a way that is environmentally friendly."
Cheryl Clarke, assistant professor pharmacy practice, said that the Drug Drop has provided Drake students with the opportunity to raise awareness on campus and within the community about prescription drug abuse.
"This is a serious issue, and Drake's student pharmacy and health sciences organizations have done a great job of coming together and collaborating on this project in order to promote the proper use of medications," Clarke said.
The University will host a drop-off site across from Drake Stadium on Forrest Avenue where the students will assist local police and fire department personnel by sorting:

* Prescription and over-the-counter medications

* Pharmaceutical samples

* Pet medications

* Vitamins, supplements and medical ointments
Donors are urged to keep all substances in their original containers if possible, and liquids must be sealed in leak proof, clear plastic bags. Unidentified medications will be accepted.
Needles, syringes, pressurized containers, thermometers, IV bags, hydrogen peroxide and illicit substances will not be accepted.
For more information, contact Cheryl Clarke at 515-271-3899 or cheryl.clarke@drake.edu.