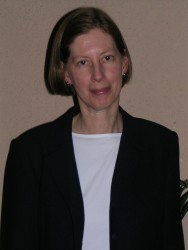 Sue Odem
On Sunday, Nov. 7, Sue Odem, adjunct instructor of music at Central College in Pella, Iowa, will perform a guest oboe recital at Drake University.
Free and open to the public, the concert will begin at 8 p.m. on the Jordan Stage in Sheslow Auditorium in Old Main, 2507 University Ave.
Odem, a member of the Des Moines Symphony Orchestra, will be accompanied by fellow Central College faculty members Patrice Ewoldt, assistant professor of piano, and Anne Petrie, professor of voice.
For more information, contact the Drake Music Department at 515-271-3975.