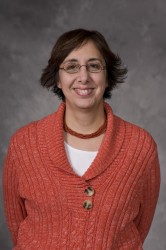 Cris Wildermuth
Assistant Professor of Education Cris Wildermuth, Instructor Jerrid
Kruse, and Assistant Professor and Director of the Doctoral Program
Robyn Cooper joined the Drake School of Education at the start of the
fall semester. With extensive experience in their field, each brings
their unique background and perspective to the Drake community.
Wildermuth appreciates balance between teaching and research
Cris Wildermuth previously served as a faculty member at Wright
State University within the Organizational Leadership Department and as
an executive partner with The Effectiveness Group, LLC. Wildermuth
received her bachelor's degree from Pontificia Universidade Catolica in
Rio de Janeiro, her hometown, and master's degrees from Bowling Green
State University and Ohio State University. She earned her Ed.D. in
Leadership Studies at Bowling Green State University.
Wildermuth is very pleased with the Drake community thus far. "It's a
beautiful campus," said Wildermuth, "and the people are very friendly."
The balance between teaching and research for professors was an
aspect of the program that caught Wildermuth's attention. She enjoys the
opportunity to pursue her research interests in employee engagement
while teaching courses relating directly to her educational background.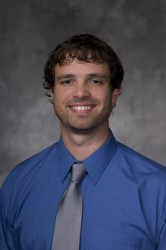 Jerrid Kruse
Kruse brings science background to the school of education
Most recently Kruse taught 8th grade Earth Science at South Sioux
City Middle School. He has an extensive background in science education
and has taught at the middle school, high school and undergraduate
levels. Kruse holds a bachelor's degree in Chemistry from Augustana
College, a Masters of Arts in Teaching in Science Education from Iowa
State University and a Ph.D. in Curriculum & Instruction from Iowa
State University.
Kruse, like Wildermuth, was also attracted to the balance between
research and teaching.
"The focus is on teaching," explained Kruse.
"Research is not my number one focus, like it is at large schools, and
at the really small schools there is no research. Drake is a nice middle
ground."
While teaching at Drake University Kruse would like to see the
science education program grow and continue to impact on the greater Des
Moines area in ways such as increasing outreach to local schools.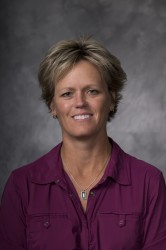 Robyn Cooper
Cooper finds the Director of the Doctoral Program to be an ideal position
Robyn Cooper has been a research and evaluation scientist for the
past several years for the Research Institute for Studies in Education
(RISE) and a lecturer in the College of Human Science's Educational
Leadership and Policy Studies Department. She received her bachelor's
and master's degrees from the University of Nevada, Las Vegas. She
earned her Ph.D. from Iowa State University in Educational Leadership
and Policy Studies.
Cooper was initially drawn to Drake University by the ideal job
description listed with the position.
She now hopes to grow the School
of Education doctoral program at Drake University and continue to pursue
her research interests which include cyberbullying, research
methodologies, the barriers faced by girls and women and
underrepresented populations in science, technology, engineering, and
math (STEM) in academics.