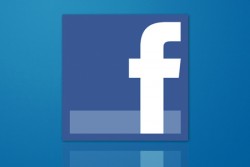 Do you connect with friends, family and business acquaintances via Facebook? You can connect to the Drake University School of Education (SOE) that way as well. The Drake University School of Education has its own Facebook page and so do a number of other departments and programs within the school.
The Drake University SOE Online Facebook page is a great place to get the inside scoop about online courses in the Talented and Gifted Endorsement, Middle School, Business, and Reading Endorsements. It also has information about the recently completed online Human Relations course. Check here first for current and future class schedules.
The Drake University School of Education- Teaching & Learning Facebook page provides practicum sign-up information and details about some of the latest happenings in the Teaching and Learning area of the SOE. This page provides a link to a recent article that included an interview of Jerrid Kruse, one of the Teaching and Learning faculty members.
The Drake University – Education Leadership Facebook page offers information about upcoming courses within this program and graduates of the Education Leadership program offered by Drake. You may also have the opportunity to interact with faculty from this program on the Facebook wall.
The Drake University Extension Education Facebook page provides information about the vast array of graduate credit distance learning opportunities offered through this department. On this page you will find information about the latest coaching courses as well as other offerings in the distance learning arena.
You can become a fan of any or all of these Facebook pages to receive updates in your News Feed on your home screen, next to the latest news about your family and friends. Join us by clicking on any of the links below!
Drake University School of Education
Drake University Extension Education



Drake University School of Education- Teaching & Learning
Drake University – Education Leadership