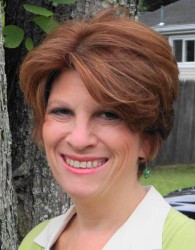 Jessica Greenwald O'Brien
Psychologist Jessica Greenwald
O'Brien will present a lecture at Drake University on the struggles faced by
immigrants and refugees on Wednesday, Nov. 3.
The lecture, which is free and
open to the public, will begin at 7 p.m. in room 101 of Meredith Hall, 2805
University Ave.
Greenwald O'Brien will discuss
"Immigrant and Refugee Children: Bringing a Cultural and Trauma-Sensitive
Lens to Classroom and Counseling Settings," emphasizing the importance of
awareness of children affected by difficult immigration experiences.
She will also discuss the impact of traumatic experiences on a child's school
performance and social development. Though the lecture is open to the public,
it is targeted at educators who may have refugee children in their classrooms.
Iowa's refugee population began to grow in the mid-1970s, and includes resettled people from Africa, Eastern
Europe, Southeast Asia and the Middle East. About 30,000 refugees have settled
in the state since former Gov. Bob Ray (a Drake graduate and former Drake
University president) encouraged increased settlement of Southeast Asians in the
wake of the Vietnam War.
The Drake University Center for
Global Citizenship is sponsoring the lecture as part of ongoing efforts to
encourage cross-cultural relations and understanding. For more information,
visit www.drake.edu/international/cgc/ or contact Darcie Vandegrift, associate
professor of sociology and the center's interim director, at darcie.vandegrift@drake.edu.