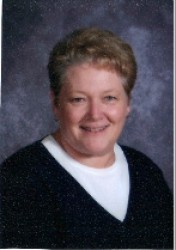 Drake University has offered teachers the opportunity of one or two graduate credit hours for attending the Iowa Talented and Gifted (ITAG) Annual conference for the past 10 years. These credits apply toward the Talented and Gifted Teacher Coordinator Endorsement No. 107 approved by the Iowa Department of Education.
Graduate credits apply toward either Programming or Psychology strand requirements. Over 40 students registered this year for either one or two graduate credits hour by attending the full conference and completing projects that related to the conference theme and issues.
The conference for credit course was designed to help teachers challenge the gifted learner through application of theory, research, and practical experiences as a result of their attendance, observation, and interaction with conference keynote speakers and other break out session presenters. Experts in the field of gifted education, as well as experienced educators from across the state, presented on successful practices, significant issues, and theoretical guidelines related to serving the varied needs of gifted and talented students.
Susan Wouters, Extended Learning Program (G/T) Teacher in Waukee, who registered for the Drake conference credit, is completing her ITAG projects on Social and Emotional Needs of Gifted and Moral Courage.
Susan states, "Taking the conference for credit has been beneficial for me because it provides the opportunity to continue growth as an adult learner and professionally as a teacher/advocate for gifted students. The opportunity to learn from experts in the field of gifted education and network with other teachers is invaluable. I continue to share the learning gained from the ITAG Conference and this year I was joined at the conference by building and district administrators and classroom teachers, many also completing projects and earning Drake graduate credit to apply towards their G/T endorsement."
Susan completed her GT endorsement through University of Iowa in 2005 (before Drake started the GT endorsement program) and graduated with her masters degree (MSE – effective teaching) from Drake in May 2009.
She was recently elected to serve on Iowa Talented and Gifted Board of Directors and nominated her principal, Mrs. Jill Urich, Waukee Middle School, for ITAG Administrator of the Year. Mrs. Urich received the award at the ITAG Conference for her efforts to provide professional development focusing on gifted education to all building faculty with the opportunity for participants to earn Drake graduate credit that will apply towards Gifted Education endorsement.
Drake University is unique in the state in offering the GT endorsement completely online with students enrolled from 17 states and 5 countries including England, Italy, Japan, and Canada.
The program, directed by Dr. Sally Beisser, professor of education, has a career-long interest in gifted education. Hundreds of students inquire online and receive information on enrollment and procedures from Marcy Sparks, GT advisor. Please contact at
marcy.sparks@drake.edu
and
sally.beisser@drake.edu
for more information on the endorsement program. The ITAG conference for credit would not be possible without the leadership of Drake University staff members Chuck Sengstock and Mary Anderson in Extension and Jean Cross, online instructional designer. Great teamwork builds a great program.