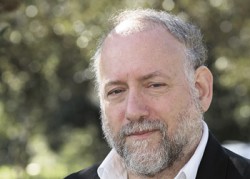 Foreign policy and diplomacy expert Barry Rubin will present a lecture on "The Middle East's Dramatic Change: Why it's a Global Focal Point," at Drake University on Monday, Oct. 25.
The lecture, which is free and open to the public, will begin at 7 p.m. in room 106 of Meredith Hall, 2805 University Ave.
Rubin serves as director of the Global Research in International Affairs Center; research director of the Lauder School of Government, Diplomacy, and Strategy; and senior fellow of the International Policy Institute for Counter-Terrorism at the Interdisciplinary Center (IDC) in Herzliya, Israel.
He is a frequent contributor to The Jerusalem Post, The New York Times, The Washington Post, The Wall Street Journal, The Los Angeles Times, The Washington Quarterly and The New Republic.
Rubin has also appeared on "Nightline," "Face the Nation," "The MacNeil-Lehrer News Hour" and "The Larry King Show."
The event, which is sponsored by Drake's Center for Global Citizenship (CGC), is part of the fall 2010 Foreign Policy Series.
The series, which is co-sponsored by the National Security Network, will explore current topics with top experts. A full list of series events can be found online.
For more information, contact Darcie Vandegrift at 515-271-2840 or darcie.vandegrift@drake.edu.