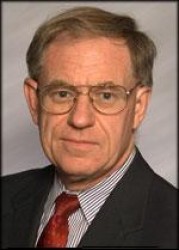 Ron Troyer
ҬӬRon Troyer, senior counsel for international initiatives at Drake University, is one of 10 U.S. higher education administrators selected to participate in a two-week seminar studying Indian universities.
The India International Education Administrators seminar, which runs Oct. 17 to 31, takes American administrators to the cities of Mumbai, Hyderabad and New Delhi. Troyer and other U.S. administrators will familiarize themselves with program designs, organizational structures, quality assurance procedures and credit and degree expectations in Indian higher education.
ҬӬParticipants will visit with prominent scholars on topics of higher education, as well as visit places of historical and cultural interest in each city.ӬӬ
"Participating in this seminar is an opportunity to pursue Drake University's strategic plan goals," Troyer said. "During the two weeks in India, it will be possible to identify opportunities for students, faculty and staff by making contacts with key personnel at Indian universities. My participation also shows Drake's commitment to internationalization by exploring the possibilities of developing"¨collaborations with universities in India.""¨"¨
Troyer served as Drake's provost for nine years and was a longtime professor of sociology before assuming his current role as senior counsel for international initiatives on June 1, 2009. His focus is the Strategic Plan 2008-2012 and its goals to enhance global learning and expanding cultural learning opportunities for students, faculty and staff."¨"¨
The India International Education Seminar is a non-Fulbright program organized by the United States – India Educational Foundation (USIEF) in collaboration with the Council for International Exchange of Scholars in Washington, D.C. The USIEF was established by a collaboration between the U.S. and Indian governments to administer the Fulbright Program in India.