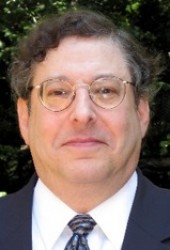 Hank Levine
CONTACT: Lisa Lacher, 515-271-3119, lisa.lacher@drake.edu
Hank Levine, U.S. diplomat and trade negotiator, will present a public lecture at Drake University on Monday, Oct. 4, on the economic relationship between the U.S. and China.
The free lecture will begin at 7 p.m. in room 106 of Meredith Hall, 2805 University Ave.
Levine is a senior director for Stonebridge China and advises clients on China-related strategies and plans as a top expert on economic relations with China. He served as deputy assistant secretary of commerce for Asia in the Clinton administration and led negotiations with the Chinese government on trade issues.
The event, which is sponsored by Drake's Center for Global Citizenship (CGC), is part of the fall 2010 Foreign Policy Series.
The series, which is co-sponsored by the National Security Network, explores current topics with top experts. A full list of series events can be found online at https://wwww.drake.edu/international/cgc/eventsf10.php.
For more information, contact Darcie Vandegrift at 515-271-2840 or darcie.vandegrift@drake.edu.