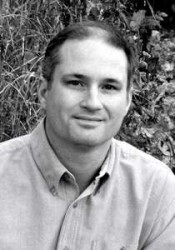 Author
John Price
will present a lecture as part of Drake's Writers and Critics Series on Thursday, Sept. 16.
The event, which is free and open to the public, will begin at 7 p.m. in the Cowles Library Reading Room, 2725 University Ave.
Price is the author of the memoirs "Man Killed by Pheasant and Other Kinships" and "Not Just Any Land: A Personal and Literary Journey into the American Grasslands." His writing focuses on natural, familial and spiritual themes.
Price received a bachelor's degree in religion, a master's degree in nonfiction writing and a doctorate in English from the University of Iowa. He is the recipient of a fellowship from the National Endowment for the Arts and his work has appeared in The Christian Science Monitor, Orion, Isotope and Best Spiritual Writing.
Price serves as Professor of English at the University of Nebraska at Omaha, where he teaches nonfiction writing.
The Writers and Critics Series is sponsored by the Drake English Department and made possible by a grant from the Drake Center for the Humanities. For more information, contact Jennifer Perrine at 515-271-4161 or jennifer.perrine@drake.edu.