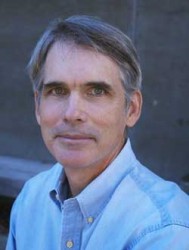 Bill Bishop
What does your address say about your beliefs? Are Americans sorting themselves into like-minded communities, making us so polarized that we can't understand others?
Bill Bishop, author of "The Big Sort," will visit Drake Thursday, Sept. 16, to discuss this topic and offer hope for overcoming these deep divisions as part of the Better Together — Creating Community through Civility speaker series. The event will start at 7 p.m. in Sheslow Auditorium in Old Main, 2507 University Ave.
Drake University, Character Counts In Iowa, the Community Foundation of Greater Des Moines and the Interfaith Alliance of Iowa are partners in the Better Together — Creating Community through Civility speaker series and believe civility is an integral part of strengthening our community.
Bishop's visit is the second event in the speaker series, following the kick off in June featuring Chairman of the National Endowment for the Humanities Jim Leach.
"Bill Bishop has identified a critical problem that has the potential to undermine our effectiveness as informed citizens of a participatory democracy," said Drake University President David Maxwell.
"We seem to be retreating into tribes defined by what we think and what we believe, ready to engage in increasingly virulent verbal wars with the tribes who think and believe differently. We need to relearn to cherish the pluralism of ideas and beliefs that lies at the very foundation of our country, and Bill Bishop is a voice of clarity and wisdom that can help lead the way."
Bishop's lecture is free and open to the public. Advance registration is requested. RSVP online at www.BetterTogetherIowa.com. If you have questions, call 515-447-4220.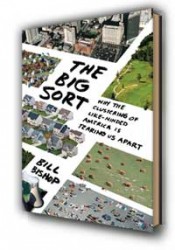 Copies are on sale at the University Book Store and Barnes & Noble.
In preparation for this event, the partner organizations are encouraging individuals to read "The Big Sort."
Bookstores partnering to provide the book for purchase are the
University Book Store at 3003 Forest Ave. near the Drake campus in Des
Moines and Barnes & Noble Booksellers at 4550 University Ave. in
West Des Moines.
Bankers Trust, NEXUS Executive Women's Alliance and ZANDA Design are co-sponsoring the Sept. 16 event.
More information about the partnering organizations in the Better Together initiative appears below: