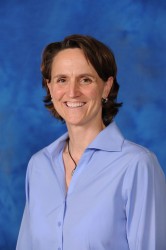 Sandy Hatfield Clubb
Drake Athletic Director
Sandy Hatfield Clubb will be honored as one of the Des Moines Business Record's 2010 Women of Influence at a reception on Tuesday, Aug. 10, at the Des Moines Marriott Downtown.
The
event will feature cocktails, hors d'oeuvres and networking from 4:30
to 7:30 p.m., with the presentation of the awards at 5 p.m.
The cost to attend is $25 for individuals and $200 for a table of 10. To register, go to www.businessrecord.com and click on "BR Events."
For the past 11 years, the Business Record has recognized women who
have made outstanding contributions to the community in a variety of
areas with the Women of Influence Awards.
Hatfield Clubb is profiled in the Aug. 2 issue of the Business
Record, which includes a Drake ad congratulating her on her
accomplishments.
Her profile is posted on the Business Record website.