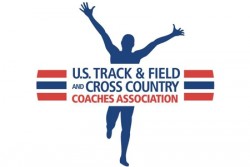 Three Drake student athletes were recently named to the 2010 U.S. Track & Field and Cross Country Coaches Association Division I Women's Indoor and Outdoor Track and Field All-Academic Team.
The athletes are:

Nicole Braunsdorf, a senior news-internet major from St. Francis, Wis.
Ari Curtis, a junior magazines and graphic design major from Fort Collins, Colo.
Casey McDermott, a junior psychology major from Newton, Iowa
To qualify for the team, a student athlete must have maintained a cumulative grade-point average of 3.25 and have met either the NCAA Division I indoor qualifying standard or the NCAA Division I Outdoor regional or national qualifying standard in their respective event.
This was the second year that Braunsdorf and McDermott qualified for the NCAA Regionals.
Braunsdorf was fifth in the 1,500 race at the Missouri Valley Conference Outdoor Championship held in Normal, Ill., in May. McDermott was sixth in the 5,000 at the MVC Outdoor Championship and placed 10th in the 1,500.
Curtis set five school records in the 400 hurdles, capping the 2010 season by advancing to both the NCAA Outdoor Championships and the USA Track and Field Championships.