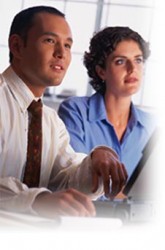 People seeking the skills to open a small business are invited to apply for admission to Drake University's Business Leadership Speaker Series.
This series is designed for persons who have limited knowledge of and experience with the process of starting a new business. Participants will work with Drake faculty to explore the potential to succeed.
Drake's Center for Professional Studies is offering the series free of charge through a generous gift from the Principal Financial Group Foundation Inc.
The four all-day sessions meet each Thursday beginning June 10 through July 1 in the Zimpleman Graduate and Professional Education Center in Aliber Hall on the Drake campus.
The series will cover a variety of topics regarding small business development, including:

What Does It Take to Start a Small Business?
Legal Aspects and Financing
How the Economy Matters
What is Effective Marketing?
Presenting My Ideas to Clients and Investors
Role of Operations in Creating a Successful Business
Managing and Leading People
To obtain more information or to apply for the program, visit the Drake Web site or call the Drake Center for Professional Studies at 515-271-2592.